Computer Vision Engineer (Senior)
Location: Remote
Salary: 18 000 – 26 000 netto + VAT B2B | 15 000 – 23 000 gross UoP
Hi there!
We are Tooploox and we work on projects that improve people's lives – in line with our mission, we have already changed the way people invest their money, build houses and take care of their health (just take a look at our client portfolio). Feel invited!
What you will do:
Implement real-time computer vision solutions in C++
Setup and maintain development environments
Design system architecture based on client requirements
Propose, prototype and evaluate computer vision algorithms independently as well as in close cooperation with other AI researchers
Mentor less experienced team members and help them grow
Experience and skills you need to join us:
Commercial experience in computer vision, in particular with real-time image processing and filtering, feature extraction and matching, multiview geometry applications
Good understanding of computer vision algorithms
Proficiency in C++ programming and debugging
Commitment to code quality, documentation, thorough testing procedures and knowledge of software engineering best practices
Ability to solve challenging algorithmic problems
Strong mathematical background, in particular understanding of algebra and 3D geometry
At least basic knowledge of Bash and UNIX based systems
At least basic skills in Python programming.
Fluent English and Polish
It would be great if you also have:
Experience in 3D modeling
Experience in robotics and knowledge of ROS
Experience in GPU/Cuda programming
Computer Vision Engineer (Senior)
Salary:
18 000 - 26 000 netto + VAT B2B
15 000 - 23 000 gross UoP
Benefits
How we will help to fulfill your needs:
English lessons – to constantly improve our language skills we offer online lessons with native speakers
Flexible working hours and possibilities to work fully remote, hybrid or in one of our offices (Wrocław and Warsaw)
Enel-Med health care plan (dental care and rehabilitation package included)
Multisport card – for those who want to stay in shape
Mental health care – psychologist support and access to the Mindgram platform where you can improve your mental wellbeing
Integration and lunch budget – we care about keeping a good vibe within the team and what's better than eating and having fun together?
Trustworthy hardware – MacBook, BOSE QC 35 II headphones or another according to your needs
Profit sharing – at least once a year a part of the company's profits are distributed among all eligible employees
Great offices in Wroclaw and Warsaw – pets welcome, comfy spaces, library, games, beautiful design, parties, sweets and full fridges
You pick your type of employment – B2B or UoP
Warta insurance for employees and their family and intimates.
Salaries in different currencies – for those who want or need to get paid in a currency different than Polish Zloty.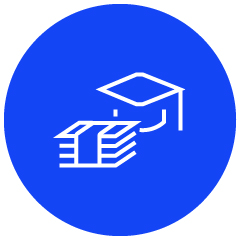 Learning support – we care about our employees' self-development; that's why we cover the cost of your training needs.
How we work
We believe that teams and employees are able to manage themselves. That's why we've decided to work in a Holacracy – a flat, informal structure, at the core of which lay the values we care for most of all: collaboration, trust and flexibility.
Being a part of a self-organizing, autonomous team gives us real ownership of our work and the possibility to fully develop our potential.
Do you have any questions?
Talk with our recruitment team!