Location: Remote
Salary: 14 000 – 19 000 netto + VAT B2B | 12 000 – 17 000 gross UoP
Hi there!
We are Tooploox and we work on projects that improve people's lives – in line with our mission, we have already changed the way people invest their money, build houses and take care of their health (just take a look at our client portfolio). Feel invited!
Why you should join us:
Work with companies in different development stages (from startups to enterprises) from various market segments and countries.
Be a part of a diverse and experienced team of specialists who love what they do and support each other along the way.
Solve real design problems, much more than just creating designs on Dribbble.
Get a chance to finally design based on user research, take part in a full-cycle Product Discovery process while experimenting and testing ideas on real users.
Work on projects for NGOs and be part of the Tech to the Rescue initiative.
What you will do:
Work directly with clients translating business requirements and user research insights into design.
Ensure solutions are user-centric and advocate for a user-centric approach to product development.
Make decisions that have a real impact on product development direction.
Design visual UI deliverables that meet user & business goals for products across web, mobile and other devices.
Create consistent design systems from scratch, using reusable components and take care of visual quality assurance.
Empower your pixels with motion using creativity and the most top solutions.
Prepare interactive prototypes that can mimic the real-product experience.
Collaborate with the entire product development and engineering team.
Take the creative leadership, supporting products in the identity decisions and tracing the final product shape.
Mentor less experienced team members and help them grow.
Experience and skills you need to join us:
Strong UI/Visual skills and a solid and varied portfolio that presents your design process, provides your knowledge base, and includes key metrics for your designs.
Understanding of UX design process.
Have experience in building User Interfaces in multi-faceted digital products including web, mobile and cross-platform.
Min. 5 years of commercial experience with at least two implemented project.
Have a good understanding of FE or mobile platform development process.
Have an excellent command in written and spoken English and Polish.
Have great communication skills and the knowledge to present and argument your work.
Be able to provide examples of designs where real users' needs and problems are addressed and solved.
Have a self-driven personality and team-work attitude.
It would be great if you also have:
Experience with designing and launching successful products (based on research, strategy, user needs and business goals).
Experience in digital product branding, web or mobile platform programming
Experience in motion design.
UI Designer (Senior)
Salary:
14 000 - 19 000 netto + VAT B2B
12 000 - 17 000 gross UoP
Benefits
How we will help to fulfill your needs:
You pick your type of employment – B2B or UoP. Every person hired gets 26 days of paid holiday.
English lessons – to constantly improve our language skills we offer online lessons with native speakers
Flexible working hours and possibilities to work fully remote, hybrid or in one of our offices (Wrocław and Warsaw)
Enel-Med health care plan (dental care and rehabilitation package included)
Multisport card – for those who want to stay in shape
Mental health care – psychologist support and access to the Mindgram platform where you can improve your mental wellbeing
Integration and lunch budget – we care about keeping a good vibe within the team and what's better than eating and having fun together?
Trustworthy hardware – MacBook, BOSE QC 35 II headphones or another according to your needs
Profit sharing – at least once a year a part of the company's profits are distributed among all eligible employees
Great offices in Wroclaw and Warsaw – pets welcome, comfy spaces, library, games, beautiful design, parties, sweets and full fridges
Warta insurance for employees and their family and intimates.
Salaries in different currencies – for those who want or need to get paid in a currency different than Polish Zloty.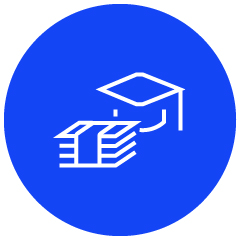 Learning support – we care about our employees' self-development; that's why we cover the cost of your training needs.
How we work
We believe that teams and employees are able to manage themselves. That's why we've decided to work in a flat, informal structure, at the core of which lay the values we care for most of all: collaboration, trust and flexibility.
Being a part of a self-organizing, autonomous team gives us real ownership of our work and the possibility to fully develop our potential.
Do you have any questions?
Talk with our recruitment team!