Have you ever looked at any contract that you were supposed to sign, full of complex phrases, weird words, double negatives, and were just like – what is THIS?!
Don't worry – we've all been there. Dealing with legal contracts, especially for someone who is just starting their professional life and is not familiar with specific contract terms, can surely be stressful and intimidating. 
What is worse, you may also hesitate to ask for help, as you'd rather not be perceived as a fool, plus you have no guarantee for clarification of their issue – it's no news that novices and experts use different conceptual spaces. 
Having all of  this in mind, we decided to step in and create a tool for simplifying and visualizing the content of the contract to help you make sure that both parties really know what they agree on. Welcome to the story of mideally!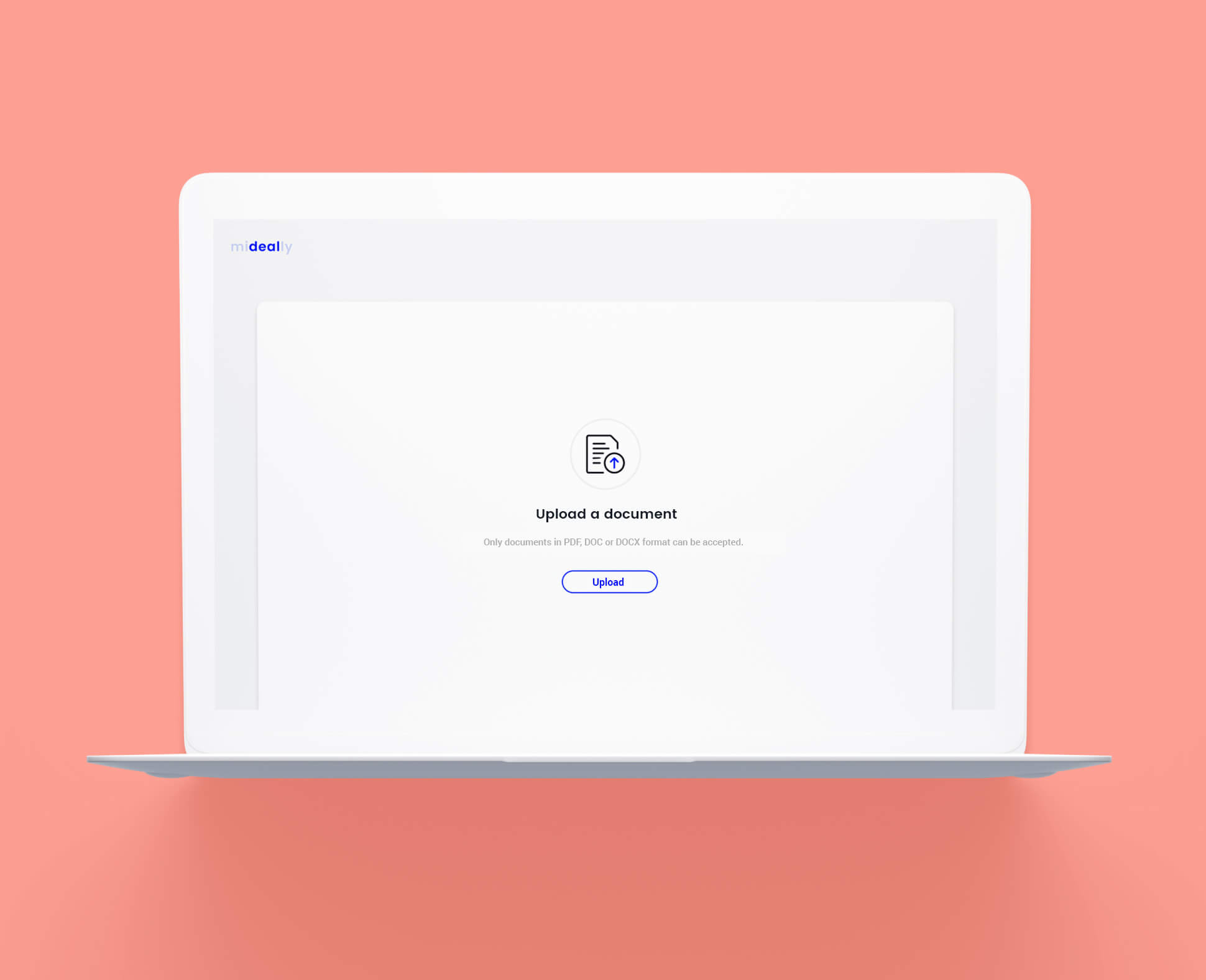 The solution was developed as part of the Polish edition of the Global Legal Hackathon. The event was organized by Wolters Kluwers and gathered very diverse groups of participants – lawyers, designers, developers, and business-oriented souls just to name a few.
And then there was us – Tooploox team, working for the same company, but with completely different background stories. 
Our invaluable legal team managed to gather a full-house of skill sets – 3 full-stack developers, a designer, a business analyst, a machine learning researcher, and 2 lawyers. Interestingly enough, the majority of us had never even talked before! What could go wrong?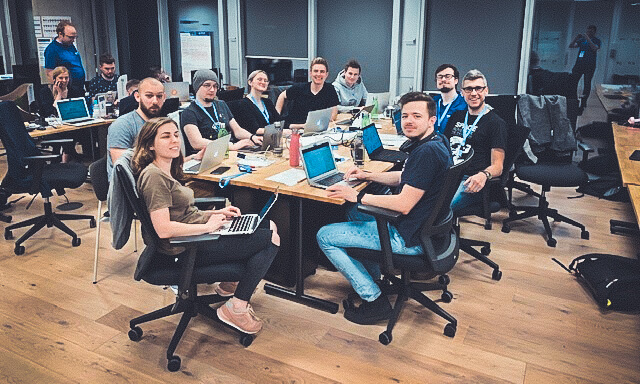 Diverse team in the process of making 
We thought we arrived at the Hackathon with an already well-defined problem that we wanted to solve. At first, we aimed at creating a tool for contract management – an application where you would store all necessary documents and manage their lifecycle. However, we were challenged by the hackathon mentors and decided to reinvent our idea. 
The process of reiteration was particularly demanding for our team. Each of us had a head full of innovations and wanted to put their concept into action, which was, of course, impossible. 
After a couple of energetic discussions we needed to take a step back and find something that we can all understand and relate to. This way we came up with a core concept of mideally. But if you think that from that point everything was clear and smooth, you are wrong.
Even when the general idea of what you are all working on is shared by all team members, the devil is in the details. Having established the foundation of our project, we instantly started coming up with more and more features and, obviously, all of them were crucial! We needed a way to agree on what was going to be included in the presentation and the time was ticking like crazy. 
Luckily, we could use the experience that we gained while working in commercial projects. We began with event storming to and categorize all possible actions that we would like our application to have. Then, we grouped them and analyzed the likelihood of incorporating them of incorporation in the working proof of concept. 
We decided that the core components would rely on document analysis that uses information extraction modules and visualization found in well-defined legal design patterns.   
As we got to the working mode, we could tell that despite the initial chaos and abundance of creative thoughts, we all reached a common understanding of our product and we were happy to start development. 
Express sprint – lessons learned
Even though we did not win the Hackathon, we still learned so much! We had a chance to dive into a vibrant legal tech start-up community and take a crash course in the product development process. 
We would like to share a few tips with you on how to organize and work in an interdisciplinary team: 
Reach for the stars, but in baby steps – you'll most likely fail to finish your product in 24h, especially when you also have to prepare for the pitch, talk with mentors or deal with the bugs in your code. Instead, focus on implementing and demonstrating key functionalities that make your project so special.
Make sure the entire team knows what your project is about – as trivial as it sounds, but being in constant contact with the mentors who challenge your initial concept can tempt you to change the direction and follow all of their advice. Of course, taking a good advice is super valuable, as it can have an immensely positive outcome on your final product but make sure that you sync up with the entire team every once in a while to keep everyone updated
Use your existing knowledge as much as possible – if you want to end up with a working proof of concept, rather try synthesize your skills as a team instead of starting from scratch. Utilize project management tools that you found helpful and time-saving in other projects – it's also a chance for you to see how much you remember them
Seek feedback – use the opportunity of having the mentors around and practice pitching your project while talking to them. Not only can they suggest improvements to your solution, but it's also a great way to prepare for the final pitch and solution presentation.
How to make a contract perfectly clear?
The result of our efforts is a demo application which is a fully functional proof of concept. Currently, it supports visualization of the job contracts. 
You can upload your document and see how it extracts meaningful information from the text, including the contact details of each party, the amount of salary and the signature date or the effective date and shows them to the user in a pretty and intuitive form. 
This way, all relevant information is displayed at first sight which can be further complemented by evaluating more advanced issues like do's and don'ts of non-compete clauses or your rights resulting from the type of contract. 
Below, you can find screenshots and a short video depicting our work 
Final step
As mideally team, we believe in our product and we are sure that it has a great potential to make all of our legal lives much easier. We restlessly await the day when all of the legal document details are clear, understandable and pleasant to look at for all the contracting parties. 
In the future, we are hoping to supplement our solution with a more advanced tool for contract negotiation. If you want to partner with us in this journey, don't hesitate to contact us via this e-mail